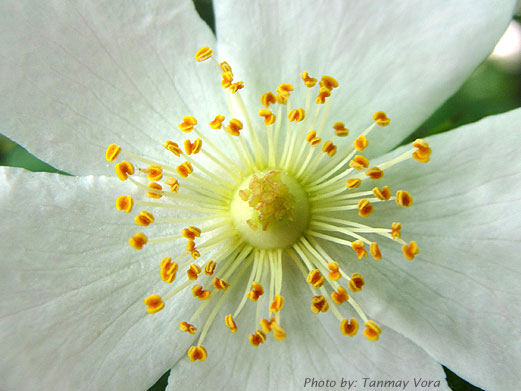 Creativity is at the core of building quality in design. People rarely innovate when they simply follow instructions. This led me to think more about creativity – the act of doing something in an unconventional way, the act of creating something meaningful that changes you and hence the world. Traditionally (in an industrial world), only artists were meant to be creative – painters, dancers, poets and so on. In the knowledge world, every professional has an opportunity (and a need) to be creative – to see patterns that others don't see, to create and initiate.
Around the same time I was thinking about creativity, I stumbled upon a great book titled "Creativity – Unleashing the Forces Within" written by 20th century spiritual teacher Osho. I read the book with great interest and gained some very enlightening insights. Here are a few:
Ego is the enemy of creativity. You are at your creative best when you do things because you find joy in doing it, because it has an intrinsic value to you. When you do things with a purpose of gaining recognition (and hence satisfy your ego), creativity is limited. Our need for external validation for our work stops us from being receptive, open and curious.
Creativity is a paradox. The more you try to be creative, the less creative you will be. Conscious effort to be creative comes in your way to be creative – that is because creativity flows. I wrote earlier that constraints help us become creative – but being in a state flow, being with the work, being in the work is the key to be creative. The book says, "It is not a question of what you do, it is the question of how you do it. And ultimately it is a question of whether you do it or you allow it to happen."
Creativity means letting go of past. Too much reliance on our past stops you from being creative. Creative person is the one who lives in the moment, understands the context and looks at possibilities. As Osho rightly says in the book, "To bring intelligence into activity, you don't need more information, you need more meditation. You need to become less mind and more heart."
Creativity is an inner game. It stems from your love for the subject. It stems from your passion to practice, courage to try and learn by doing. Osho says, "If your act is your love affair then it becomes creative. Creativity is the quality you bring to the activity you are doing. It is an attitude, an inner approach – how you look at things. Whatsoever you do, if you do it joyfully, if you do it lovingly, then it is creative"
Creativity demands a lot of courage. Because doing something unconventionally requires you take risks, be prepared for failure, and learn from it. Osho observes that once you recognition and respect (external validation) keeps us from experimenting, because we are too afraid to fail.
Bottom line:
Creativity isn't always about doing something that no one has done before – but in my view, it is always about executing your ideas with great love, great joy and a deep interest. If world recognizes it, you will be grateful. If not, you will still find intrinsic joy and happiness. Being creative is a selfish act!
– – – – –
Related Posts at QAspire:
– The Creative (Process) – A Few Thoughts
– Engaging in Alternative 'Creative Pursuit' to Be More Effective
– Managers, Nurture Creativity. Don't Kill It!
– Creativity, Effectiveness and Constraints