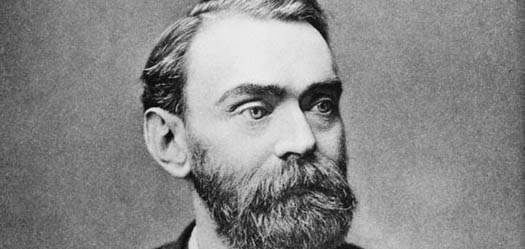 Alfred Nobel once read his own obituary that described him as a "Merchant of Death". When Nobel's brother died, a newspaper reported Nobel's death by mistake. Because Nobel had invented dynamite, the obituary described him as someone who found ways to kill more people faster.
"Is this how I really want to be remembered?" he asked himself. To improve his image, he left 94% of his huge fortune to award people who made greatest contributions to the mankind through their work. (Nobel Prize)
Fortunately, we don't need such accidental reminders to ask ourselves: How would I like to be remembered?
– – – – –
Also Read: Other 100 Word Parables
– – – – –
Stay Tuned! Subscribe via RSS, Connect via Facebook or Follow us on Twitter. You can also subscribe to updates via email using the section at the bottom of the page.