I have been hosting the annual management improvement carnival (organized by John Hunter) for last 3 years and I am glad to be continuing that streak.
This year, I am reviewing three blogs and featuring their best 3 posts that I enjoyed reading. This is also my opportunity to thank them for all the lessons they share through their blogs.
Jesse Lyn Stoner's Blog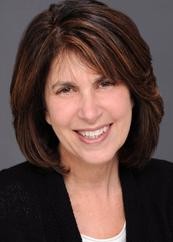 Jesse Lyn Stoner is truly a thought leader who has worked closely with leaders for over 25 years helping them create collaborative, engaged organizations that make a powerful and positive impact on the world. She is also the co-author, with Ken Blanchard, of an international bestseller "Full Steam Ahead: Unleash the Power of Vision". In 2013, one of the highlights of her work was "Value of Vision" series. Over to the posts from Jesse that I enjoyed reading:
Why Good Teams Make Bad Decisions
Poor decisions occur when one or even a few team members have important information but aren't heard because their style of communication is ineffective, because others are not listening, or because there is no means to communicate their concerns.
The 12 Skills of Brilliant Team Members
A team can have both brilliant players and great teamwork… if the team is not built around an individual, if team-oriented behaviors are expected, and if the team is held accountable and recognized for its results.
The Six Benchmarks of High Performance Teams
High performance teams sustain results over time. They set high standards for performance that are clearly defined, measurable, and are consistently met by individual team members and the team.
James Lawther's SquawkPoint Blog
This year, I discovered James Lawther's blog and I am glad I did! James is an experienced operations manager who is passionate about improving quality, reduce cost and increase efficiency of operations. What I really like about this blog is the simplicity with which lessons are delivered using stories, lists and short posts. Here is a preview of James' writing:
The Simple Reason People Won't do as You Ask
If you are trying to change behaviour, it is wise to appeal to people's self interest.
Is Your Boss Really That Stupid?
So if you want to be good, not just look it: Stop making people look bad if the results aren't where you want them to be. Start to focus on what you can do to improve the system, not how you can improve the measures.
So what really sank the Titanic? What was the underlying reason?

Perhaps it was a management focus on targets, deadlines, costs and profits instead of delivering customers safely and comfortably from one side of the Atlantic to the other. Have we really changed in the past 100 years?
Jamie Flinchbaugh
Jamie Flinchbaugh writes on lean, transformational leadership and entrepreneurial excellence. His blog offers very useful perspectives and insights on leading an effective enterprise. Here are 3 posts and snippets that I enjoyed reading so far, and you will too:
Executives can't do it alone, and must be masters of developing people
Problem solving is an opportunity to solve a problem, and develop people. Strategy development is an opportunity to set direction, and develop people. Technical reviews are a chance to manage both innovation and risk, and…develop people.
The difference between tension and stress
Stress is knowing that you're not where you're supposed to be, and not knowing what to do about it. Tension is understanding the gap with a clear view of current reality, a vision of the ideal state, and action to close the gap.
Integrity…don't leave home without it
Integrity is first, it is paramount. Integrity is first to yourself, and then to others. Integrity is saying what you mean and just as importantly, acting with honest intent. Any positive trait that be levied towards someone is suspect unless backed by integrity. Integrity is beyond honesty and beyond talking straight. It requires insight and reflection. To be honest with yourself means reflection and corrective action on the gap between your intent, and your results.
– – – – –
Related Posts:
Stay Tuned: Subscribe via RSS, Connect via Facebook or Follow us on Twitter. You can also subscribe to updates via email using the section at the bottom of the page. Looking forward to the conversations!