I have never been a big fan of taking traditional selfies, unless I have no other option.
But when folks attending International Sketchnote Camp in Hamburg posted their sketchnote selfies (or #sketchfie, as they also call it), I was inspired to create one.
So, here's my selfie in a sketchnote form.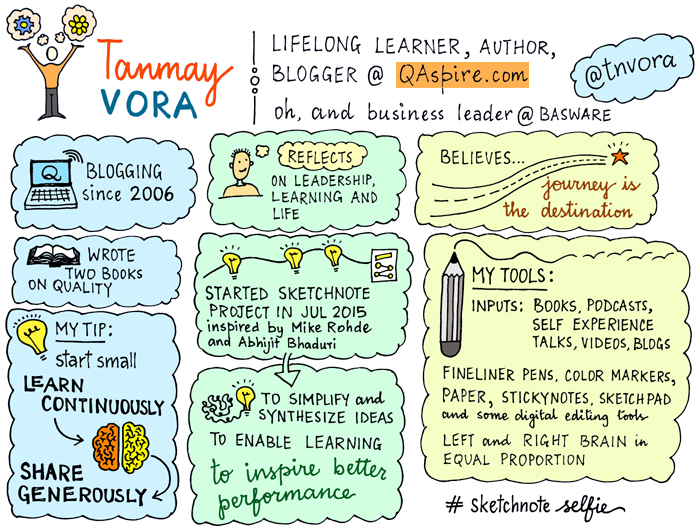 Also Read: