I created a series of sketch notes for Tiffani Bova's "What's Next" podcast where she meets brilliant people to discuss customer experience, growth and innovation. Tiffani Bova is a Global Customer Growth and Innovation Evangelist at Salesforce. I will post sketchnote versions of selected podcast episodes that enlightened me. Tiffani is also the author of a new book "Growth IQ: Get Smarter About the Choices that Will Make or Break Your Business" due for release in August 2018.
---
Sometimes, when I see a group of people sitting physically with each other yet engrossed in their mobile screens, I feel that technology has turned us into gadgets and made us less human.
Sure, social media has transformed how we connect, collaborate and learn. But it also seems to be taking a huge toll on precisely those things that make us human.
We are not gadgets. We are capable of thinking deep, connecting the dynamic dots, be creative and solve important problems in novel ways. We are capable of dreaming, hoping, perceiving, creating, telling stories, collaborating and connecting. We are capable of deep work and generosity. And these are the things that make us human. This is how we become wise in a world where knowledge is essentially commoditized.
The key then is to leverage the social platforms as much for our learning, connecting meaningfully and collaborating rather than just allow platforms to entice us into mindless consumption.
Austin Kleon, someone whose work and art I admire posted the following:
Do more things that make you forget to check the phone.
Creativity and learning stems from doing meaningful stuff in a way that serves the community and changes others for better. That is at the heart of embracing craftsman spirit.
Do check out the wonderful podcast episode with Arianna Huffington and here is a sketchnote summary of some of the key insights.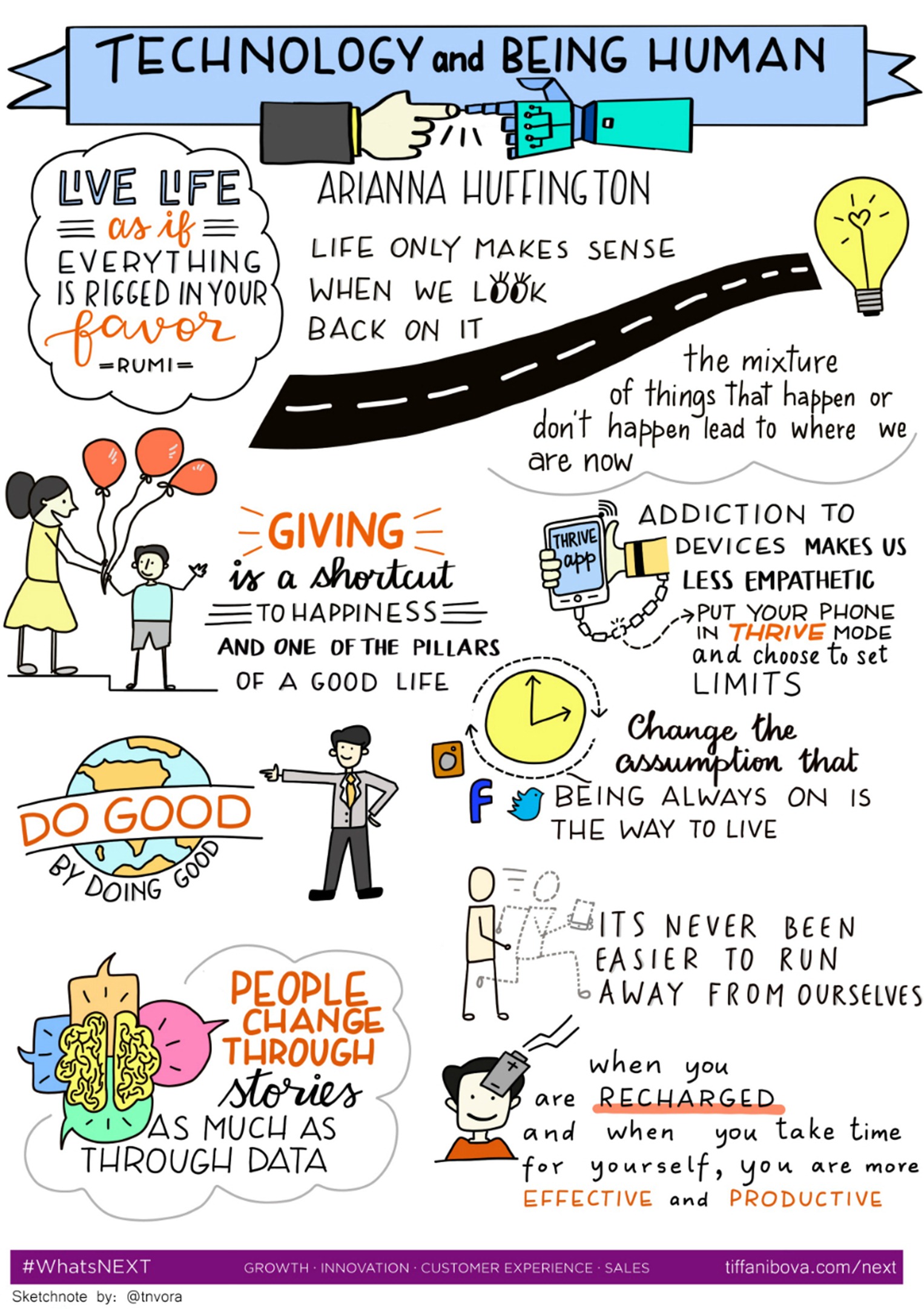 Related Reading at QAspire: