Appreciating people at the right time and in a meaningful way is the fuel that keeps them going. With automated work processes, real time metrics and sophisticated HR technology available, it is easier than ever before to recognize people for their efforts in the right direction.
Rewards that tap into an individual's intrinsic motivation are real rewards. The growth one experiences after a rewarding role change, a premium learning experience, a key role in a project, a lateral movement into desired role etc. (and long term career impact of that reward) may outlive the joy of receiving a one-time project bonus. It also builds a culture of growth and learning.
Here is an excerpt from my 2012 post titled "Building Engaged Teams with Power of Appreciation" –
"People work for reasons beyond pay. They want work that challenges them. They want to contribute meaningfully and make a difference. They want to grow and learn. They want a 'connection' with organization's vision, values and their own peers. When they are striving hard and run out of fuel, they need someone to pat their back and validate their direction. They seek acceptance."
With technology integrated with work, how do leaders approach rewards and recognition and raise the bar to make them truly smart?
When folks at DarwinBox – a leading HR Tech company requested my views on this topic, I created this sketchnote outlining journey to the smart side of employee recognition that was published in their Newspaper styled bulletin launched last week at TechHR19 conference by PeopleMatters.
Here is a sketchnote summary of key insights I shared and I am glad they included my insights in form of sketchnotes instead of a typical wordy article.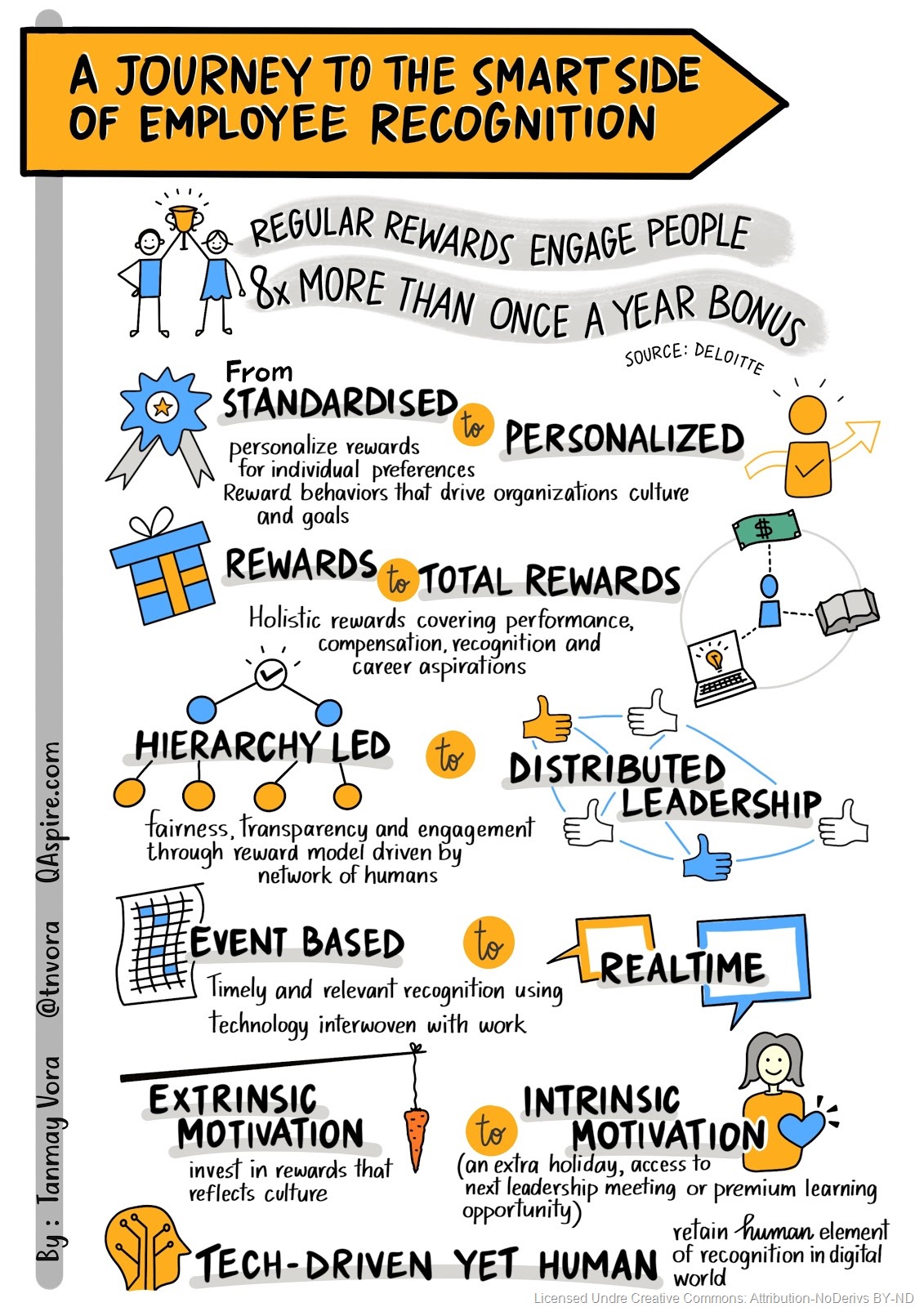 Also Read: