Free Stuff at QAspire (Click on images to download)
Leadership is a privilege, a huge responsibility and a glorious opportunity to add value – to business, to team members and customers. In my view, many competent and well-intentioned managers today can elevate their team performance only if they become a little more graceful. More considerate and kind.
Graceful Leadership 101 (Free PDF Download) is a running list of simple (and common-sense) ideas that can help leaders become more graceful. You can call them "managerial manners" or "leadership etiquette", these are 101 simplest ways to add remarkability and result-orientation to your leadership style. Download here.
- – - – -
We need to look beyond the traditional career advice to thrive and succeed in a knowledge oriented and connected world. This booklet is created from the presentation/talk I delivered at Sandhan – a Government of Gujarat Initiative under Ministry of Higher Education in November 2011. This presentation outlines how our world of work has changed and further presents 26 essential strategies (call them A-Z) of building a successful career in modern world. Whether you are an experienced professional or a budding one, strategies presented here are relevant no matter what stage of your professional life you are in. Download it now!
- – - – -
As knowledge work gains prominence, the perceptions about quality are changing. This manifesto outlines what quality really means in a knowledge oriented world. Download the manifesto, print it and share it with your leaders, project managers, aspiring managers and team members. If you and your team members like the manifesto and find it useful, do yourself a favor – subscribe to this blog and receive the updates/posts right in your inbox.
- – - – -
25 Things Managers & Leaders Should Never Do

– A free list of 25 pointers for new managers and aspiring leaders. This list compiles three posts at QAspire Blog to offer thumb rules on what "NOT" to do.

Download now

, and share it with your existing managers, give it to new managers and the aspiring ones as well.
Free eBooks from upstartHR (Ben Eubanks) where I contributed chapters: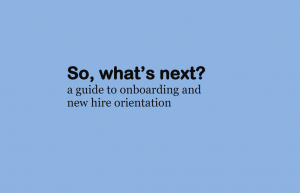 eBook on Onboarding and New Hire Orientation

: There are three loose groups of articles in the book. First you'll hear some stories about new hire orientation gone bad. Next you'll learn some tips and ideas on how to do it the right way. And finally there are a few pieces on the unique challenge of on boarding new managers.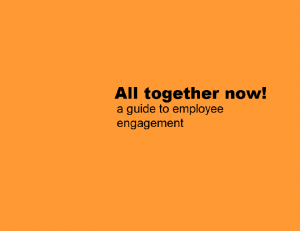 A Guide to Employee Engagement: There are personal stories about engagement and what it means, tips for companies on communication and culture, and some really great, specific how-to content.