"I gladly recommend Tanmay to other organizations who want to inspire colleagues to think differently about change, collaboration and learning. He certainly helped us to achieve this."

– Victoria Short, Lloyds Banking Group, UK
His talk was filled with short stories and anecdotal evidences that inspired the participants to become better leaders and aim high in life"

– Mr. Devang Patel, Faculty In charge, xCellon Business School
Talks Delivered
2019
January 06, 2019: Delivered my first TEDx talk at TEDx GCET, Vallabh Vidyanagar (Gujarat) on the topic "The Joy of Self-Directed Learning".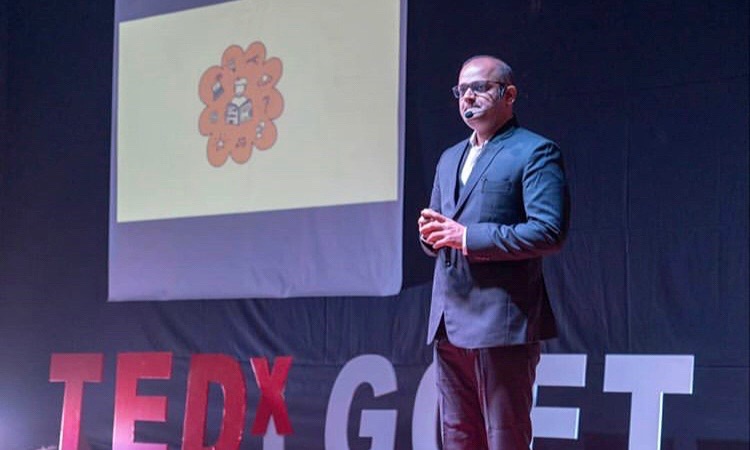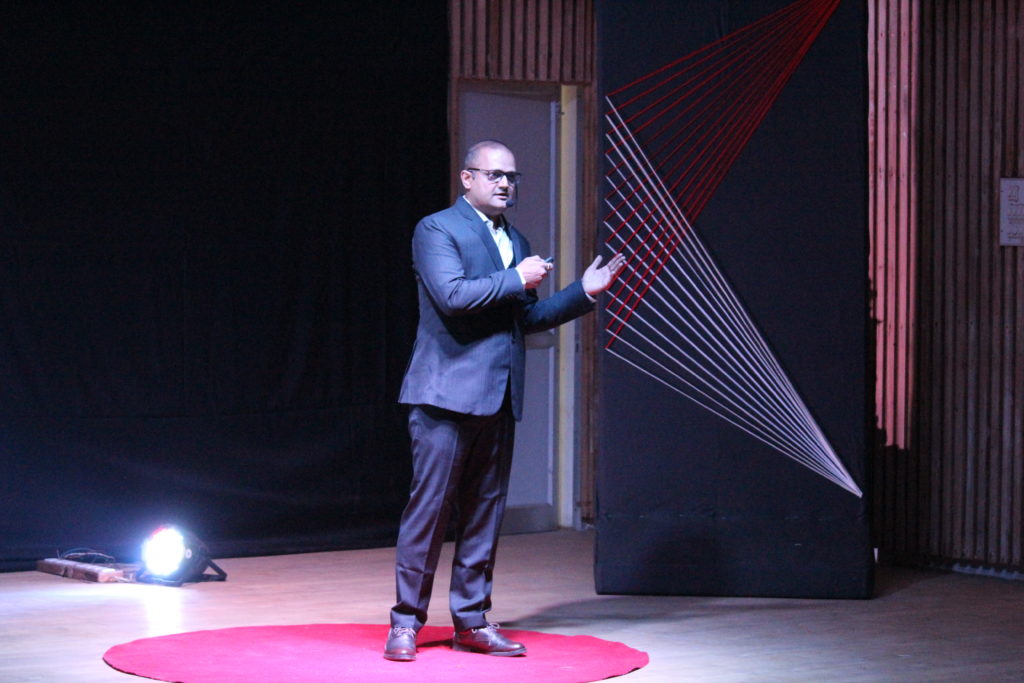 2018
Aug 17th, 2018: Delivered a 2 hours interactive workshop on "Visual Thinking in Business" at the NASSCOM Masterclass session with 25 entrepreneurs and senior leaders.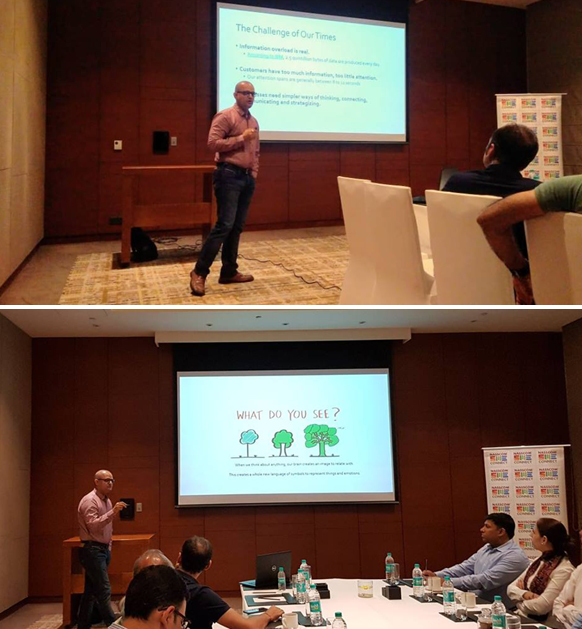 2017
Dec 06th, 2017: Facilitated strategy session for the organization with a large group of people to drive strategic clarity and alignment with extended teams.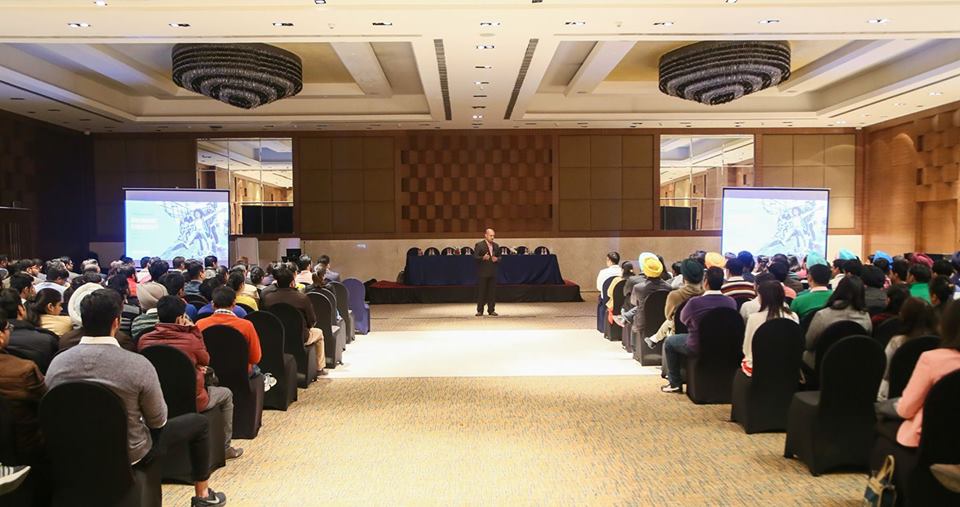 Nov 23, 2017: Delivered an interactive session (virtually via Skype) in a Leadership Workshop for Lloyds Banking Group, UK. I shared my journey in social learning and collaboration in a connected world with audience comprising of senior leaders in the organization.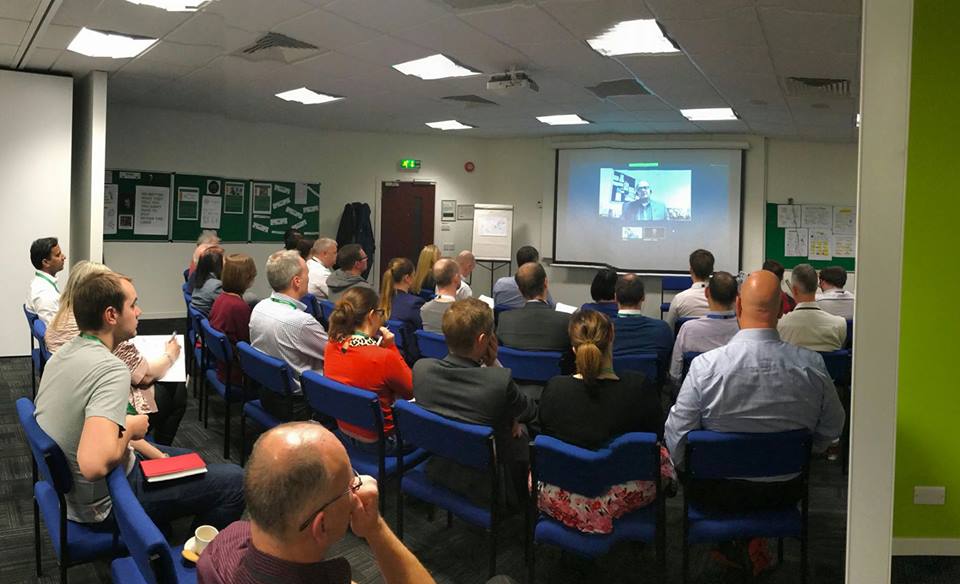 April 28, 2017: Delivered a talk at "TiE Chandigarh Business Builder Breakfast" where I spoke about my lessons in leadership and learning as a part of "Share my Story" session. The event was attended by leading entrepreneurs and professionals of Chandigarh city.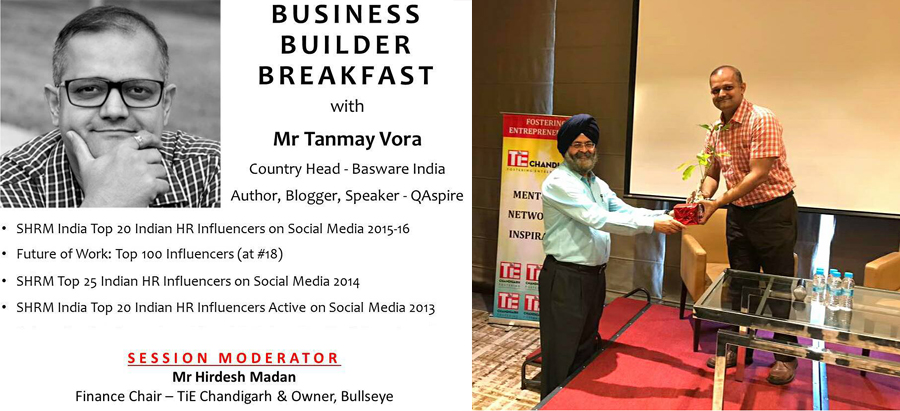 2016
19 Oct, 2016: Delivered a keynote address at Leadership Academy and facilitated an interactive workshop with professional trainer from Aalto University, Finland where I shared my leadership journey and lessons with middle managers.
2015
Mar 2015: Conducted a series of organizational workshops engaging team of 150 people on the topic of "organization culture building". These workshops were conducted in line with Denison Organization Culture Model (DOCS).
April 04, 2015: Speaker at Agile Carnival, Chandigarh (agilechd.com) and panelist on the topic "Embracing Agile for Product Development R&D".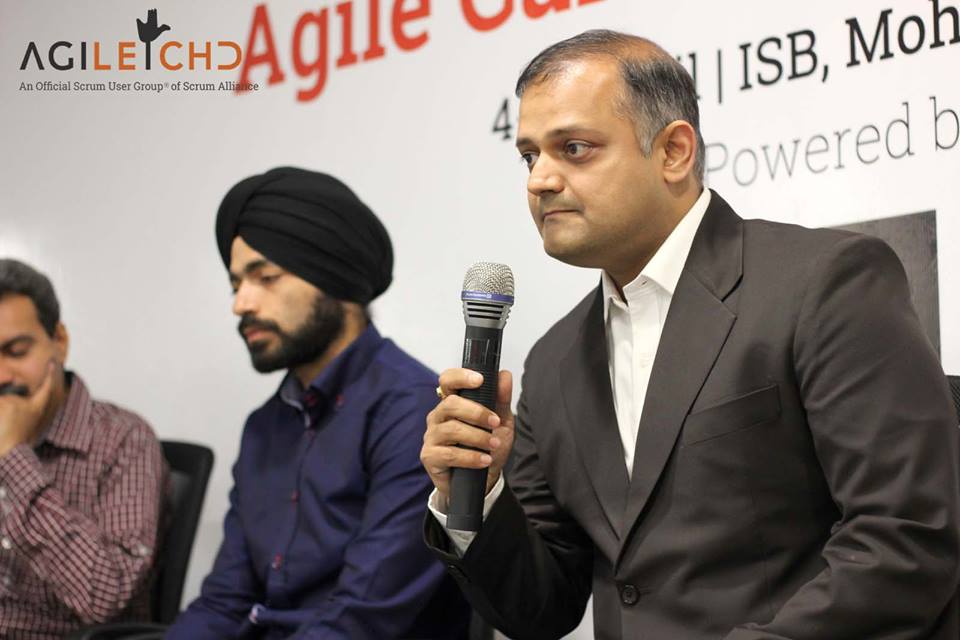 October 17, 2015: Delivered a keynote at the 8th HR Summit 2015 with the theme of "Leadership in Business: Creating Possibilities for the Future" at PHD Chamber of Commerce and Industries, Chandigarh. My talk was on the topic: 12 Critical Competencies For Leadership in the Future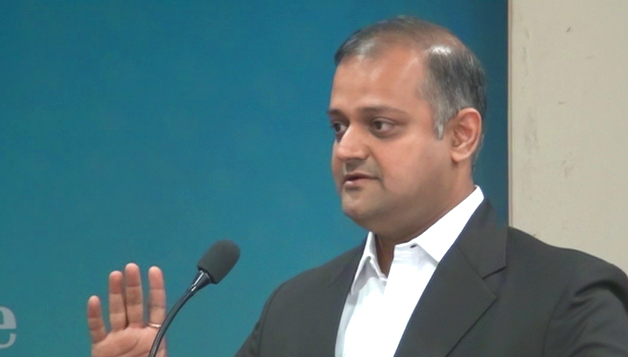 2014
January 11, 2014: Addressed final year engineering students of SP College of Engineering, Visnagar on topic "Key Management Skills for Effective Entrepreneurship" at "Career Week" workshop with focus on entrepreneurship.
2013
November 28, 2013: Delivered a talk on topic "Communication 2020: Mastering the Art of Effective Communication" at a workshop organized by Adani Foundation for middle managers and senior leaders.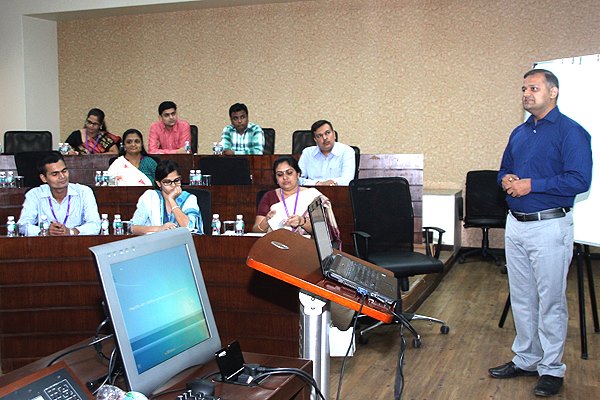 October 12, 2013: Delivered a talk and participated in panel discussion on topic "Learning in a Connected Age: Leveraging Social Media" at Confluence 2013, Institute of Law, Nirma University.
October 8, 2013: Participated in a panel discussion at #IndiaHRLive – a Google+ hangout. Contributed insights on topic "Critical Thinking for Leadership Hiring, Development and Assessment" along with Mr. Shashir Shetty, Regional Head, Pearson TalentLens, India.
August 13, 2013: Appeared on DriveThruHR – a 30 minutes daily radio show at 12:00 PM Central Time that features guest speakers who share their knowledge and experience in HR and allied areas. Delivered a talk covering "Organization Culture, Quality and HR" as a featured guest on the show.
July 20, 2013: Delivered a talk on topic "Entrepreneurship: Team Building and Work Culture" at a seminar for entrepreneurs organized by eChai (and entrepreneurs forum) and Gujarat Technological University.
2012
April 13, 2012: Delivered an interactive talk on topic "From Classroom to Boardroom – Key Insights for Young Management Graduates" to final year MBA students at xCellon Business School, Ahmedabad.
2011
November 09, 2011: Delivered a lecture at Sandhan – an initiative under Knowledge Consortium of Gujarat, on the topic "Career A-Z: Navigate your Way. Build Expertise. Succeed in Your Career". This talk was telecasted at 800+ colleges across Gujarat state.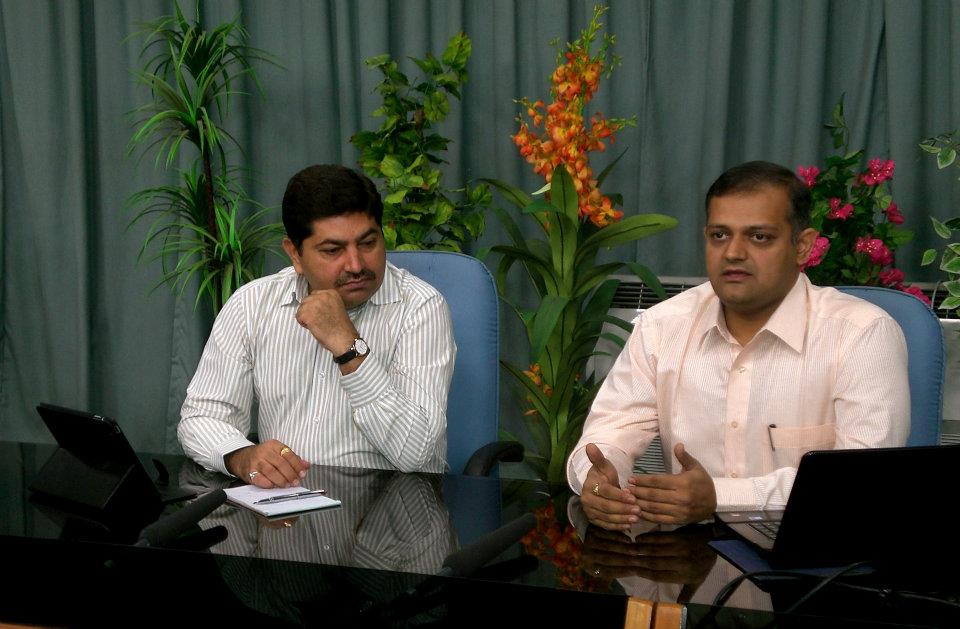 July 08, 2011: Delivered an evening lecture at the prestigious Ahmedabad Management Association on the topic "Personal Mastery – The Key to Deliver Quality."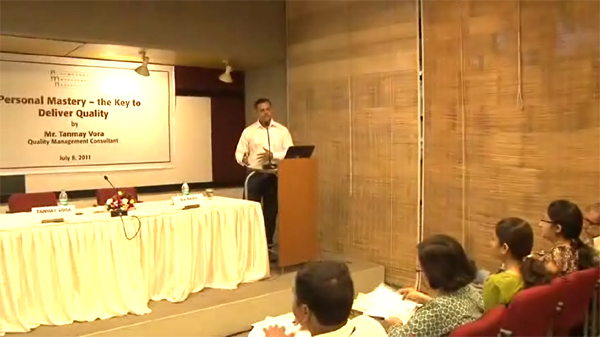 2008
November 13, 2008: Delivered a session on topic "Quality Through Project Management" at PMI Ahmedabad Chapter.
August 10, 2008: Delivered a lecture at final year Master's students of GLS Institute of Computer Studies on the topic "Building a Career in Software Testing"