At the heart of great leadership is the ability to critically assess current state, envision the future state and take actions to bridge the gap. Execution is effectively governed by learning and adapting the approaches along the way.
The fall of Nokia is a classic example of what happens when leaders cling to ideas that worked for them in the past without recognizing (or creating) the demands of the future.
According to Bill Taylor at Harvard Business Review, there are four kinds of leaders who create the future. The post emphasizes on a leader's ability to learn constantly, willingness to disrupt the self when required, optimism about the future and the spirit of experimentation (and comfort with ambiguity and failures) to find new ideas that work.
Please read the full post and here is a quick sketch note summary of the post.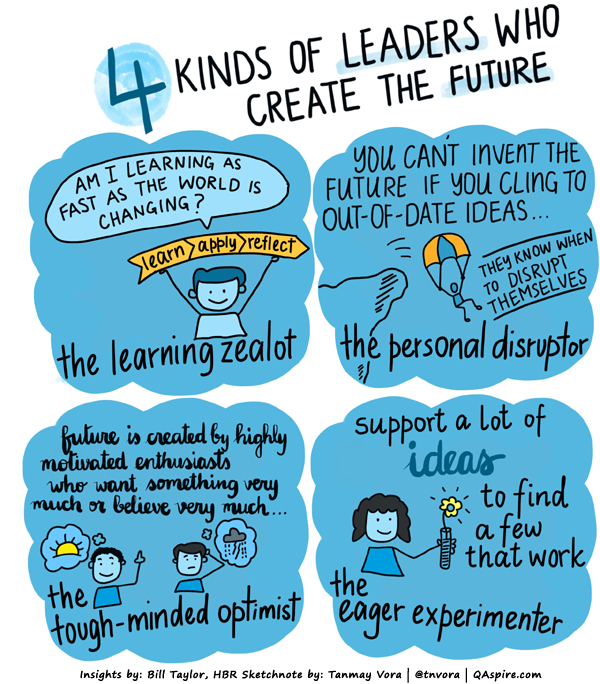 P.S.
Last weekend, I bought a new iPad Pro with Apple Pencil to explore digital ways of creating sketch notes. Like a kid who gets excited about her new toy, I got excited too. Spent some time over the weekend to get comfortable with Apple Pencil, get ideas about possible uses, explore different tools and finally, I zeroed in on Procreate as the tool of my choice. The result of this hustle is this first sketch note that I created digitally. As much as I love my old fashioned approach of paper and pen, I am excited about new possibilities that this digital tools bring on the table. More than anything else, I am excited about new learning that keeps me going.