There is a lot written about happiness and its elusive nature. However, what we can do is create conditions within and outside of us where happiness is more likely to happen. Happiness is not a thing that happens to us but rather an thing that we create for ourselves through our mindset, how we relate with our problems and how we generally see the world.
Last year I stumbled upon an old research by Duke University (2006) on Happiness. I tried finding the research paper on Duke university resources but could not find it. Nevertheless, the ideas from the research were worthy enough of sharing, so I summarized them in sketchnote (but had forgotten to share it in 2018!).
It is easy to get carried away by the demands of the external world and feel anxious about changes happening around us all the time. I have seen leaders (very senior ones too) getting carried away by the sweeping changes so much that they either step back or turn toxic.
But our inner strength comes from the calm that we cultivate inside of us. The world we see and create outside is merely a reflection of the world we create within us.
I was recently discussing with a friend who is responsible for leading a large team through major and unnerving changes. I ended up telling her, "As a leader, the next best thing you can do when faced with uncertainty and chaos is the next right thing that is waiting to be done. The key is to not focus on what all is happening beyond the point of acknowledgement, but rather focus on what you can do about it."
As leaders, we are bound to face uncertainty and chaos along our journey, especially if you are the one initiating changes and disrupting things.
Learning to create conditions of happiness around us amidst uncertainties of daily life is a significant service to ourselves as well as people we work with.
And for that, these 8 tips from Duke University's study may be really helpful.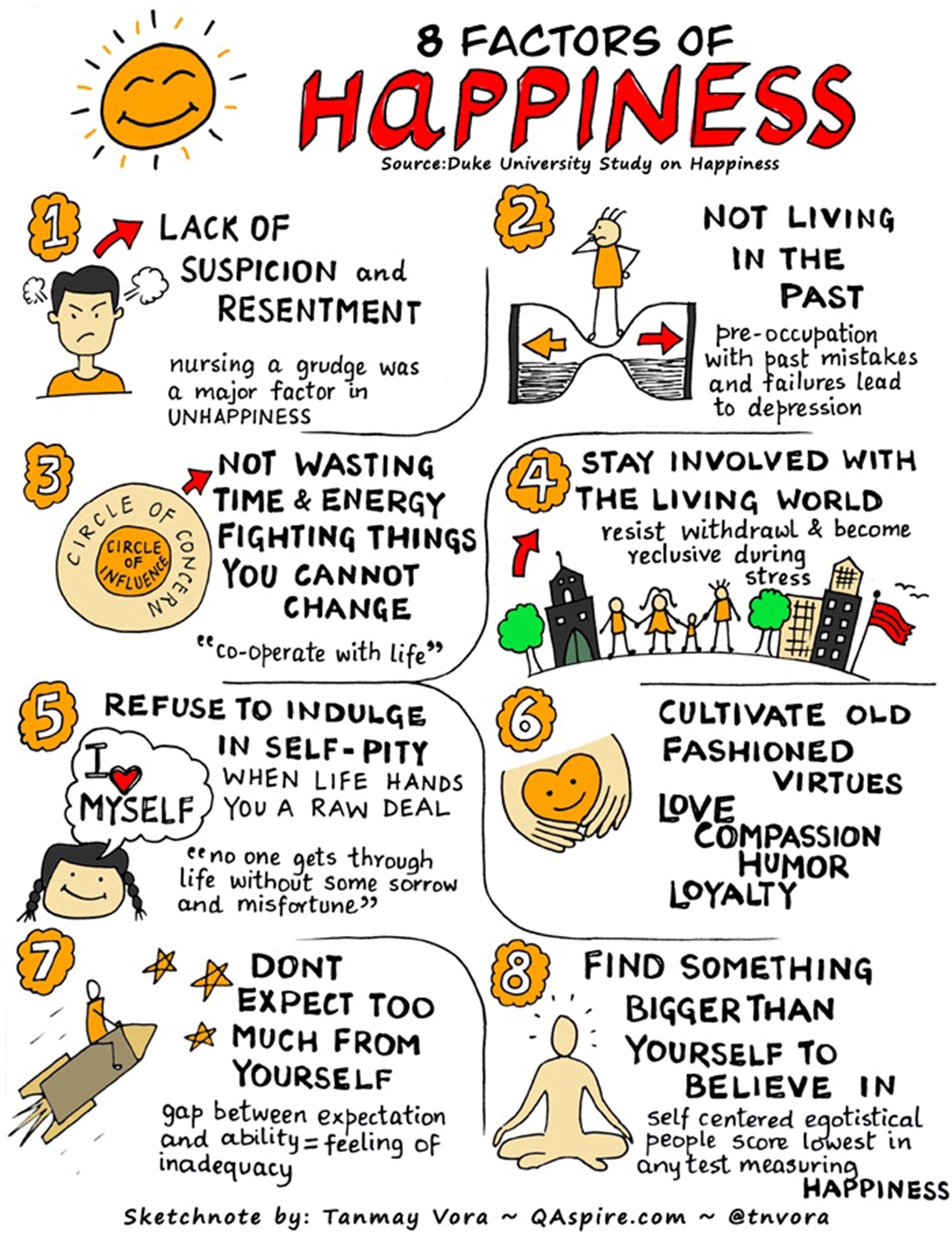 More 'Happiness' at QAspire Blog: