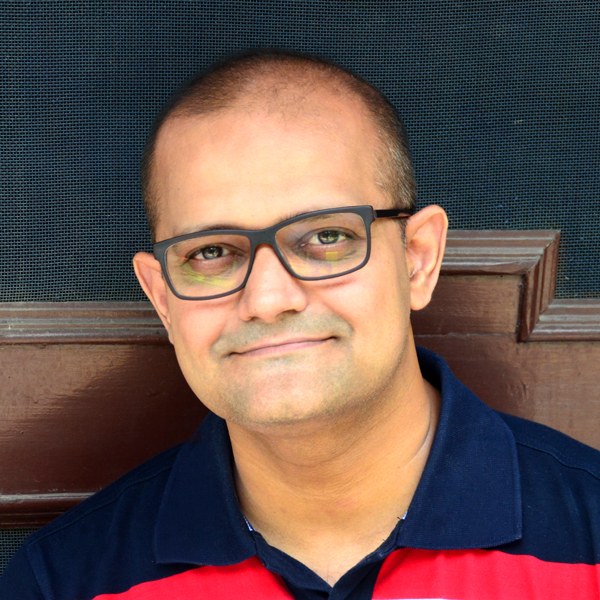 ASPIRE TO EXCEL
In an uncertain world, the role of a leader is to create ecosystems for human engagement, learning and performance excellence. These ecosystems are intricately connected but these connections are not always visible. This lack of visibility and systemic thinking stifles a leader's ability to add value to people, organizations they work with and eventually the customers.
I am Tanmay Vora, I help leaders and organizations build ecosystems for human engagement, learning and performance excellence to thrive in an uncertain world. I have worked with several organizations, hundreds of individual leaders and customers across the globe enabling them to improve their operational efficiencies, leadership competencies and learning infrastructure.
WHY QASPIRE?
Quality has been my forte. I started this blog when I was a new manager responsible for Quality. QAspire represents a fervent aspiration to deliver value through quality and continuously raise the bar. QAspire started as and continues to be a 'labor of love' initiative.
CURRENT ENGAGEMENT
I currently serve as Country Head and Director (Product Development, R&D) at Basware Corporation where I provide leadership to Basware's India operations which is one of the largest offices of Basware with 650+ people (one third of global organization) spanning multiple business units and corporate functions. The endeavor is to build a great work culture, deliver world class products and develop leaders at all levels.
MY BACKGROUND
I am a polymath and a lifelong learner. I am passionate about starting things, strive to finish what I started and share my lessons along the way. When encountering difficult situations, I always ask, "What's still possible?" and that opens me up to abundance around me. I am driven by possibilities.
As a Business Leader
I have evolved from being technical contributor to people leadership and organizational leadership. Along this journey, I have added value to organizations by building great teams, initiating stuff, delivering results and enabling delivery of value to customers and stakeholders. focusing on doing right things, doing it with utmost commitment and delivering superior experiences to stakeholders across the board.
Tanmay has brilliant capability to form understanding of client's overall needs and turn them into concrete solutions. – VP, IT Services Company in Finland
As an author
I have written two books on quality leadership and has contributed in several other eBooks and books including a full chapter on building a quality oriented culture in "The ASTD Management Development Handbook" (ASTD Press, 2012). I have been a contributing writer to several renowned magazines and blogs.
He is a rare signal in a world full of "blah blah" noise. – Dr. Liz Alexander, USA
As an illustrator
I create sketchnotes to capture and simplify complex ideas visually. I extend the goal of simplifying learning, provoking thinking, enabling sense making and deeply connect people to ideas through visual notes. My sketchnotes have occupied the screen space at many international conferences and TEDx talks apart from being featured in magazines, internal corporate workshops and office spaces.
"The excellent @tnvora cleverly summarizing on one sheet of paper what usually takes 20 blog posts or 100 tweets." – Neil Tampling, UK
As a social media influencer
I have been recognized amongst Top 5 Indian HR influencers on social media for 4 consecutive years (2012, 2013, 2014, 2015-16) by SHRM, India and others (WittyParrot, The Hirers)
I was ranked at #18 in the analysis report by Onalytica titled "Future of Work: Top 100 Influencers" in Nov 2016.
Short Bio
Tanmay Vora is a senior business leader, author, illustrator and social media influencer who reflects on leadership, learning and change at QAspire.com. He currently serves Basware Corporation as Country Head (India) and Director of Product Development. He tweets as @tnvora and lives in Chandigarh, India.
| Twitter: @tnvora
Save Save
Save