In 2009, Nicholas Bate had sent me a few of his books and a wonderful collection of handmade cards with brilliant insights. I still refer to those books/cards and the amazing thing is that all the ideas are still so relevant after so many years.
One of the cards he had sent contained ideas on Leadership. Here is a sketch note version of that particular card which decorates the soft board behind my desk for an easy reference.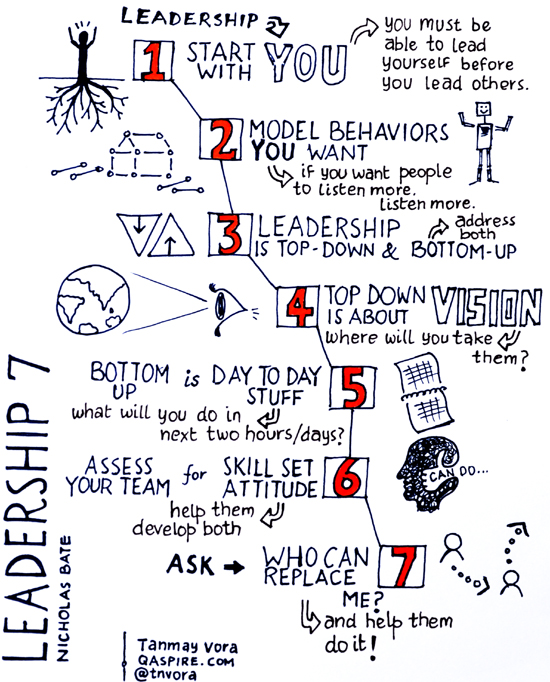 Nicholas Bate's blog is a must read – short bursts of profound insights that has the potential to take you and your organization to a better place.